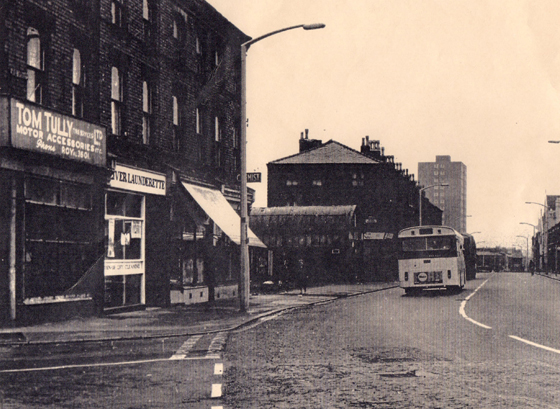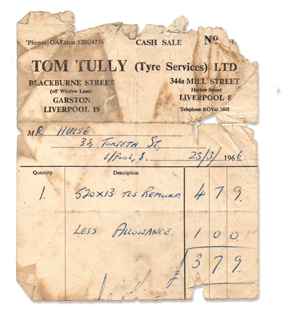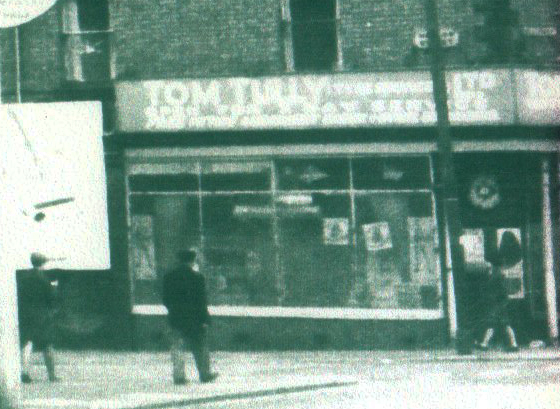 Humble beginnings
In 1962…
Tom Tully first started his motor accessories and vulcanized tyre-repair business on Mill Street in Liverpool's Dingle area, providing affordable tyre repairs for motorists at a time when cars were relatively rare compared to today.
Continued Growth
Over 18 years…
Tom relocated to larger premises in Blackburne Steet, Garston. The vulcanizing repairs to agricultural, commercial and truck tyres went from strength to strength with Tom now providing a collection and delivery service from all over the North West – always ensuring that he offered the best value and the highest standard of work.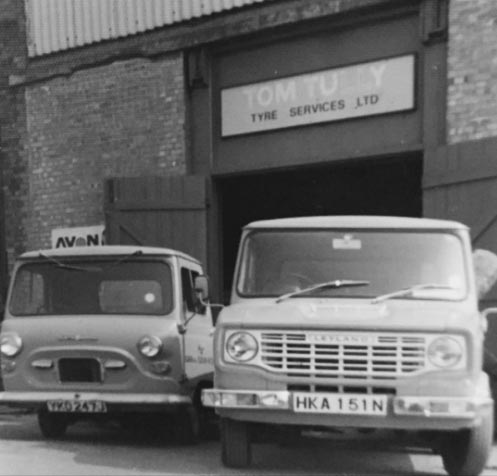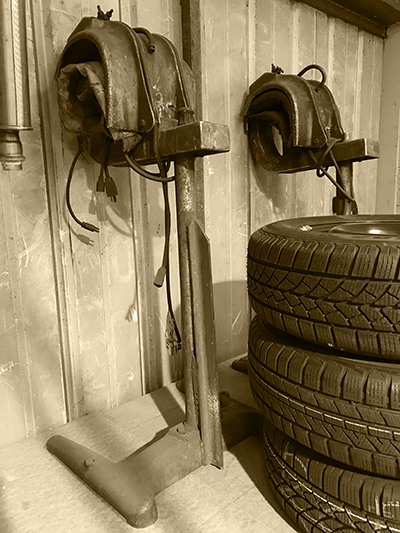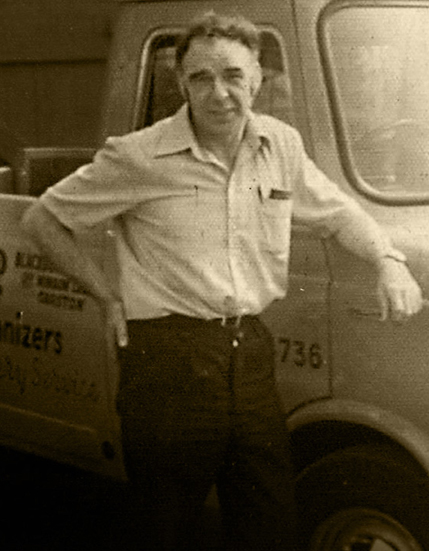 In 1980, with his business having grown to serving both cars and trucks, Tom was finally looking to move once more and his eye was caught by the new Speke Hall Industrial Estate near Speke Airport.
Most people he asked, including daughter Delia, questioned why he wanted to move into an area with no footfall, a seldom-used airport and almost no other businesses around. At the time there were no plans to expand the airport, but Tom showed incredible insight when he said:
"I'm sure they're going to do something with that airport. When they do, this area will be a Klondike for business."
He was right. A series of expansions culminated in the creation of John Lennon Airport in 2002. Unfortunately Tom passed away before he could see the full transformation of Speke, but today, thanks to his insight, Tom Tully Tyre Services is perfectly placed to offer tyre replacement, tyre repairs and brake services to customers from far and wide.
Now run by Delia and husband John, their two sons Davy and Sam also work for the business, maintaining the strong family connection.
Tom founded the core principals which we uphold today.
Value. Respect. Customer is King.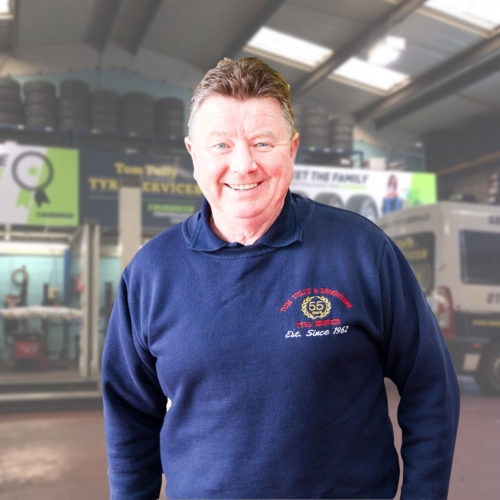 In 1993 retirement was on Tom's mind, he asked myself and Delia if we would take over the business. He had worked so hard to build this business up along with a great reputation, it was his life's work. We both agreed and on the 1st November 1993 myself and Delia took over the reins. Tom had always been like a second Dad to me, Delia and I have always agreed that the most important thing about what we do in the business is that Tom would be proud of what we are doing. That means always doing right by the customer, making sure that everything we do is to the highest standard and if there is ever a problem we do everything we can to solve it.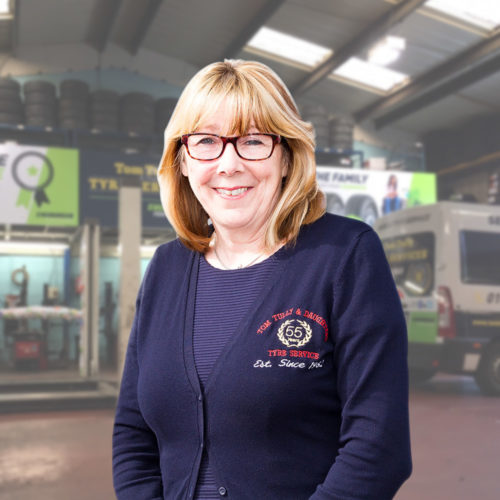 I've been around this business for the best part of my life, in the school holidays Dad would take me to work with him. I remember the Blackburne Street site vividly, Dad kept some of the stock on the first floor and unusually there was a spiral staircase you would use to get upstairs. I would either be out on the round with him or hanging out in the office.
In 1985 Dad asked if I would consider joining him at Tom Tully's as Manager. He was fast approaching his sixties, working six days a week and working as hard as ever. I joined him full time as Manager during April 1985 and have been here ever since. Being with him watching his work ethic I learned the importance of hard work, of excellent customer service and so much more. My Dad's heart and soul were in this business and they still are, everything I do I think of him, would he do it that way, would he be proud.
On the 1st November 1993 myself and John took over the reins, we pride ourselves on our honesty and integrity. We are committed to ensuring all our work is of an excellent standard and our customers feel welcome and comfortable. Today our son's Davy and Sam also work in the business keeping the family connection going for another generation.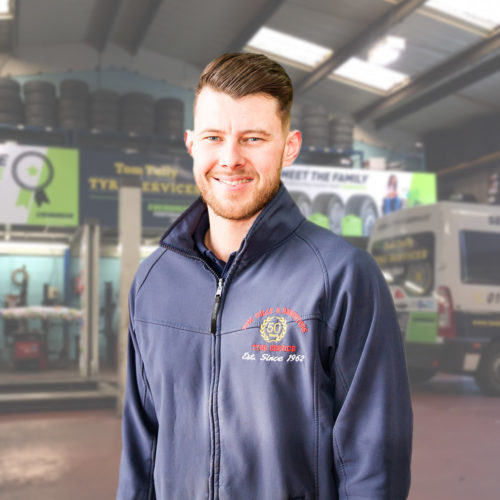 I've been in the business since 2014. Before that I was in University and spent some time playing cricket in Australia. But Tom Tully Tyres is in my blood and I really wanted to come back and help Mum and Dad keep the business moving forward. I spent a lot of time here as a kid; my Dad used to change my nappies in the office! We've always understood what it means to wear my Pop's name and it's important to us to keep alive the values associated with him. That's why as we do move forward and modernise, we are always careful to make sure that what we are doing will make things better for customers without losing our focus on what's important. Working here, building the reputation that Tom Tully started through sheer graft way back in 1962, it's like we're keeping a part of pop alive and that's special to me.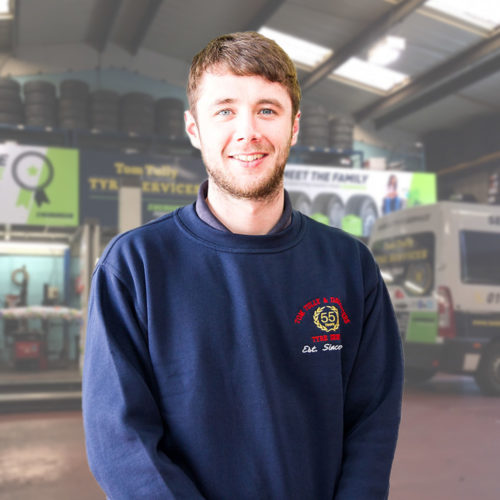 I've worked at Tom Tully Tyres since 2012 but I've spent my whole life surrounded by this business being in and out of the current site since I was two. It taught me a lot about doing things the right way. That's what sets us apart. We have been here for a long time and will continue to be because we put customers at the centre of everything we do and every decision we make. There's a history to this place that not many tyre service businesses have but more than that there's an understanding that whatever we do, we always have to be professional. We offer value, not cheapness. Pop understood the importance of affordability, after all, Liverpool was not a rich city when he was building the business up. But he also understood that no matter what you could afford, you should still expect good quality products, fitted expertly, by well trained staff who treat you with courtesy and respect.
Getting vehicles back on the road
How can we help you?